SOLAR ENERGY IN FLORIDA IS RELIABLE AND COST EFFECTIVE
COVID-19 VIRUS ANNOUNCEMENT
Solar Energy Labs, in an effort to ensure public safety, is offering Virtual Solar Consultations. Please click here to go to a contact form and share your information. One of our solar consultants will reach out to you to set up an online presentation.
Solar Power Your Home by Relying on the Professionals at Solar Energy Labs!
If you're just beginning your research into solar systems for your home or business, let our experts in Jacksonville answer your questions.  We have been in the solar industry for more than four decades. We know how to address your concerns and clear up any misconceptions.
We serve Jacksonville, Nocatee, Orange Park, Green Cove Springs, Fernandina Beach, St. Johns, Amelia Island, Palatka, Fleming Island, Ponte Vedra and surrounding areas.
With Solar Energy Labs, you can rest easy knowing you have chosen the most reliable solar contractors in the North Florida region. Our solar panels and battery systems are rated highly for durability, craftsmanship, materials and warranty. They are made in the USA to meet US codes. This means they can withstand the sometimes harsh hurricane seasons we have here in North Florida.
Solar Energy Labs has been providing North Florida with long lasting solar panels and battery backup systems for over 40 years.
Solar Energy Labs™, is a Full Service Solar Contractor in Jacksonville Florida
With the solar power systems we provide, you can rest easy knowing you'll never again experience a full power outage. Knowing that you're also helping the environment will put a smile on your face. Our systems come with a 26% tax credit after installation and a 25-year panel guarantee. That combined with NO money down and low interest financing makes solar power a great investment.
There are currently more than 1.5 million homes in the U.S. that have made the switch to solar panels. About every 90 seconds, a new household in the USA makes the switch to solar energy.
The solar contractors at Solar Energy Labs™ in Jacksonville, FL, will come to your home, walk you through the process and answer all your questions before moving forward with installation. With quality products, more than 40 years of industry expertise and the services to handle every aspect of changing your home to solar, Solar Energy Labs™ is the company you need to ensure your home's energy independence.
We now install the Generac PWRcell: The best solar energy storage system in the industry
The Generac PWRcell is an intelligent energy storage system that compliments your home's solar panels allowing you to store excess energy. This solar energy storage system is equipped with PWRview energy monitoring technology which puts you in control of your home's energy consumption and generation.
Generac PWRcell protects you during a power outage and allows you to control your energy usage to save on utility costs. Solar Energy Labs is proud to be a Certified Systems Installer for the Generac PWRcell!
Key Benefits:
Lower your utility bills and avoid peak rates
Gain independence from the grid
Power your home through the night with stored solar energy
Protect your home and family during a power outage

Energy for a changing world
Residential and Commercial Solar Services in North Florida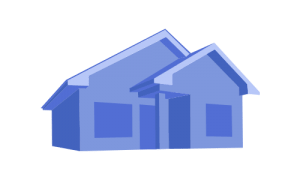 Residential Solar Experts
Our solar panel and battery storage systems are made in the U.S. and offer a 25-year panel guarantee, the installation process is pain-free, and switching to solar energy will increase your home's value.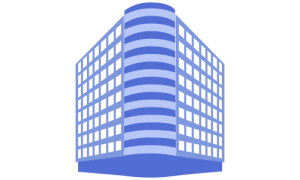 Commercial Solar Experts
Going solar will give your employees and customers insight on the type of company you are, which is one who cares about the future. It just makes sense. The cost of solar panels is at an all-time low.
Speak with our Solar Experts
CONTACT SOLAR ENERGY LABS™ FOR A FREE CONSULTATION
We are Jacksonville's oldest solar provider. Our company comes with over 40 years of experience. Our founder and CEO has been in the solar business in Jacksonville since 1975. Our employees have experience in all areas of the solar industry. We service Duval, Clay, St. John's, Baker, Union, Bradford, Putnam and Flagler Counties.
Going solar is a simple process
Step 1: Research your options.
Solar Energy Labs uses satellite imagery and a performance modeling software to design a custom solar power system just for you. We will check the condition of your roof and the capacity of your electric service panel. From there, we will answer all of your questions regarding solar power systems and give you a fixed price proposal with your estimated electricity production.
Step 2: Solar Energy Labs takes care of everything.
Now that you have decided to go solar we will take care of all of the engineering, pulling the necessary permits, arranging for the net metering agreement with your electric company, installing your new solar power system and teaching you how to monitor the performance of your solar system.
Step 3: Enjoying your new energy savings.
With our system performance monitoring app you can track your solar electricity production on your smartphone, laptop or desktop. Now, you just have to be prepared for all the questions from envious neighbors and friends. If you refer them to us you can earn a cash bonuses when they become one of our customers.
Still stuck on whether solar energy is right for you? Consider these points:
1. Installing a solar power system on your home will increase your home's value. The U.S. Department of Energy/Berkley Lab study shows homes with solar power installed sell twice as fast as similar home without it. Going solar can also increase your home value by $3,780 for every 1000 watts of solar installed.
2. Solar electricity production is very predictable, so we put your system's projected electricity production in writing.
3. There is also a 25 year panel warranty that will cover damages in the unlikely event of a component failure.
Florida State License Number #CVC56672